Yahui
Victoria Pacheco
Stereoeditions
2019
4 pages A4 couleur et 6 pages A5 noir et blanc roulées dans un rouleau en carton surmonté d'un sticker en couleurs
Papier glacé 130g et 135g
Signées et numérotées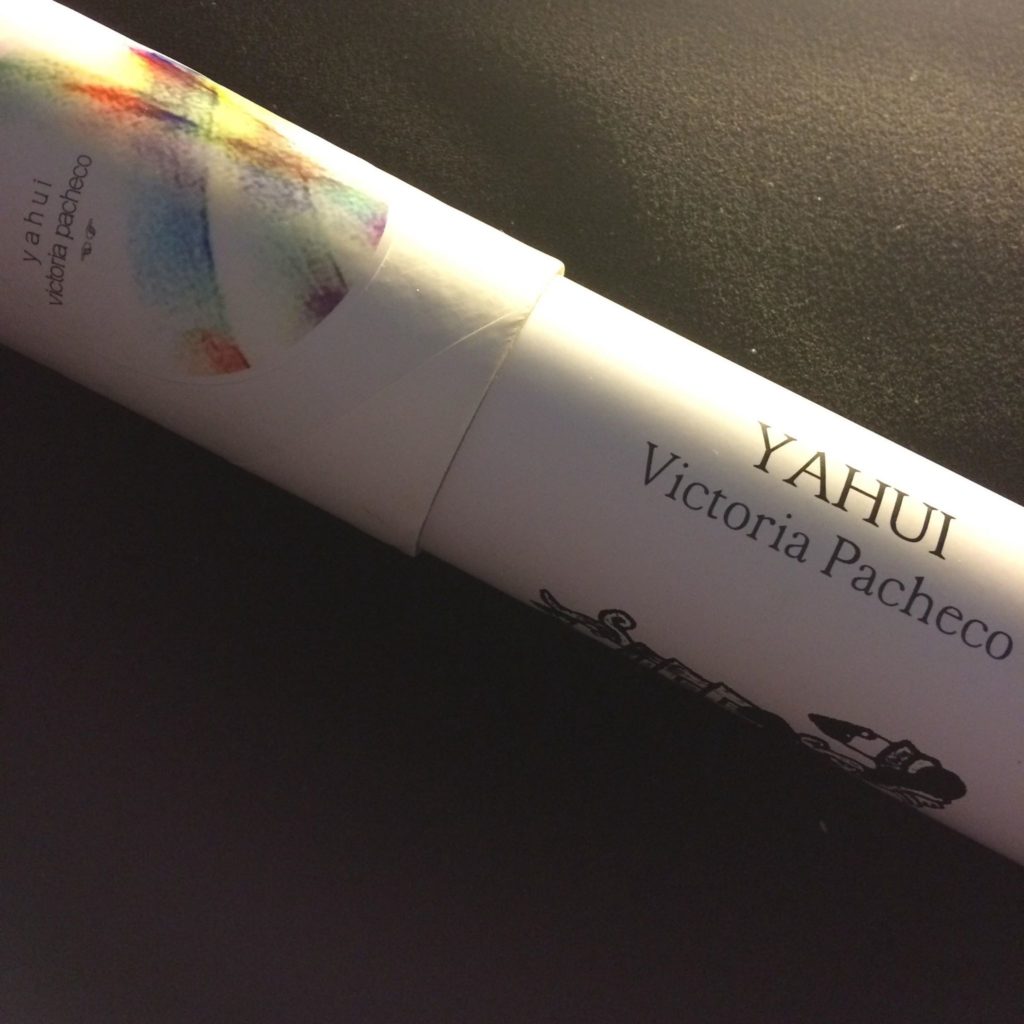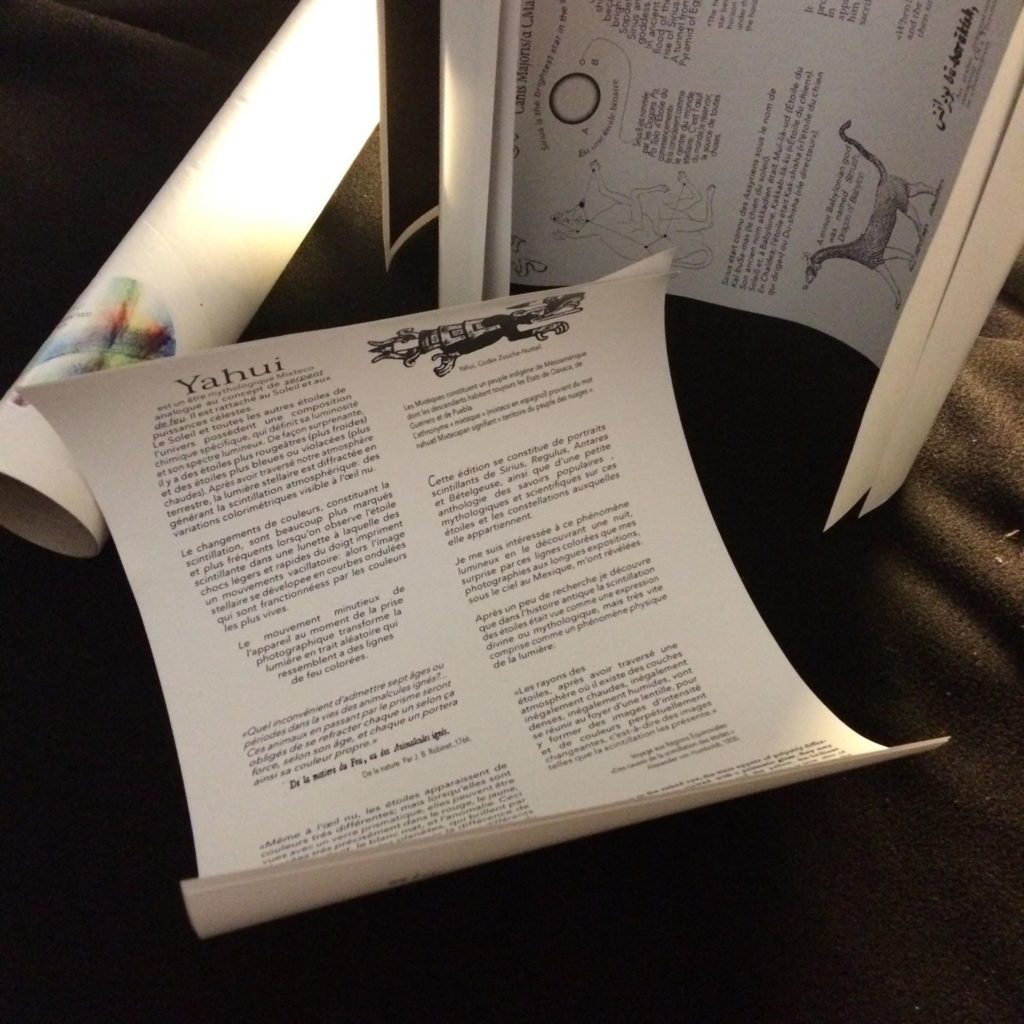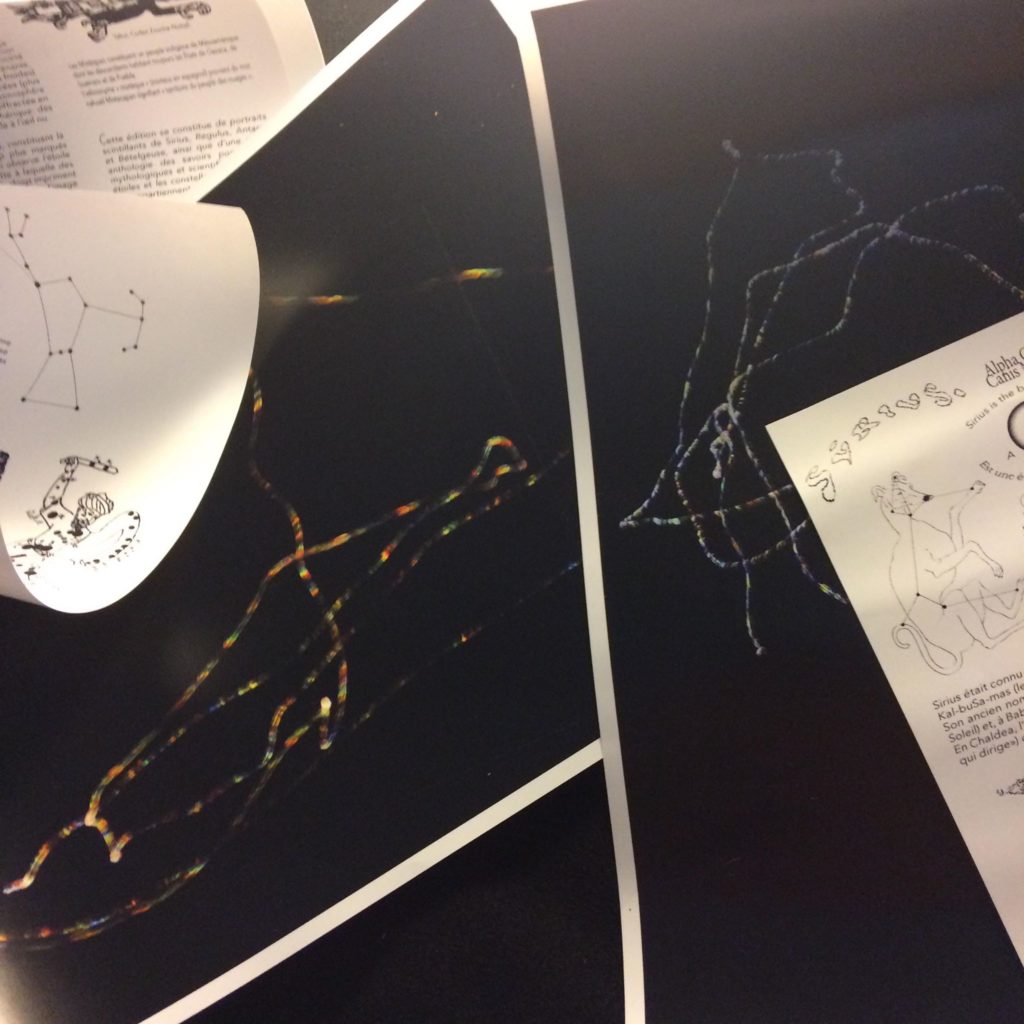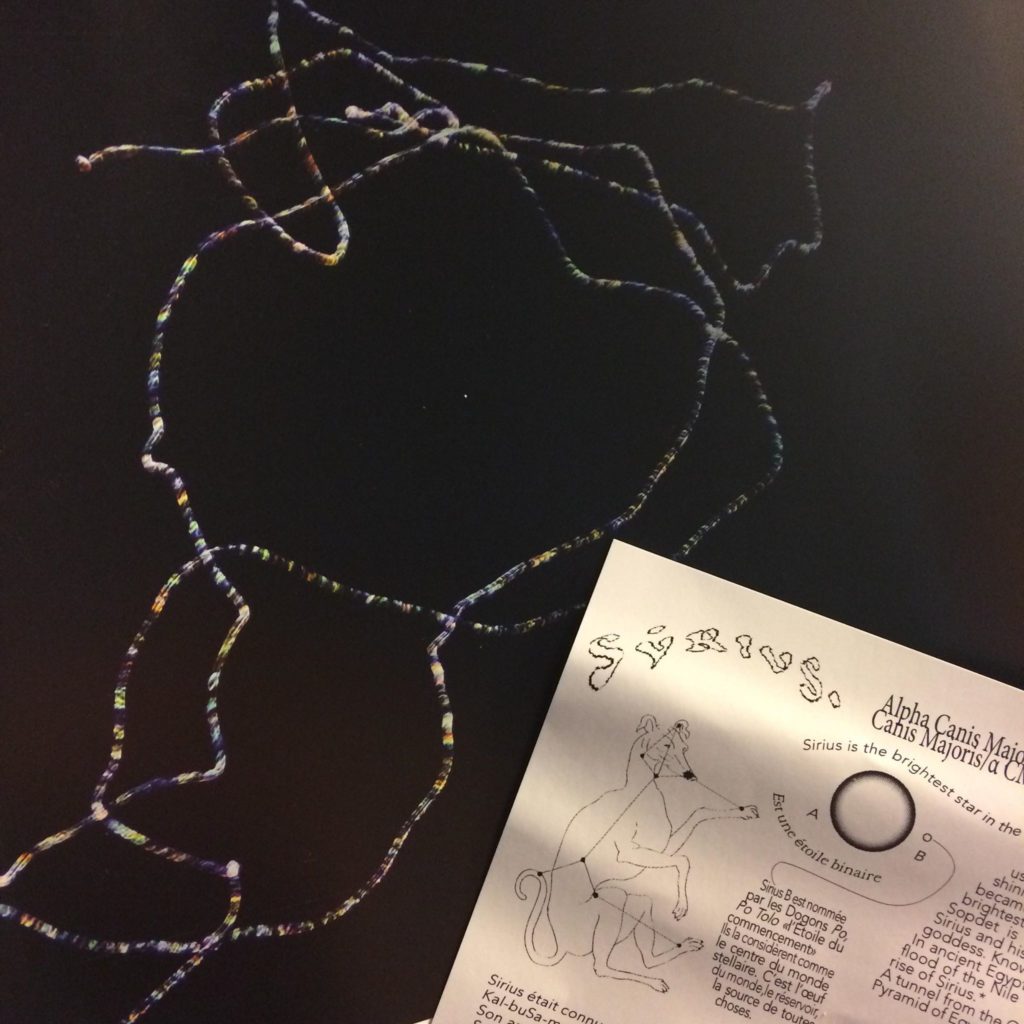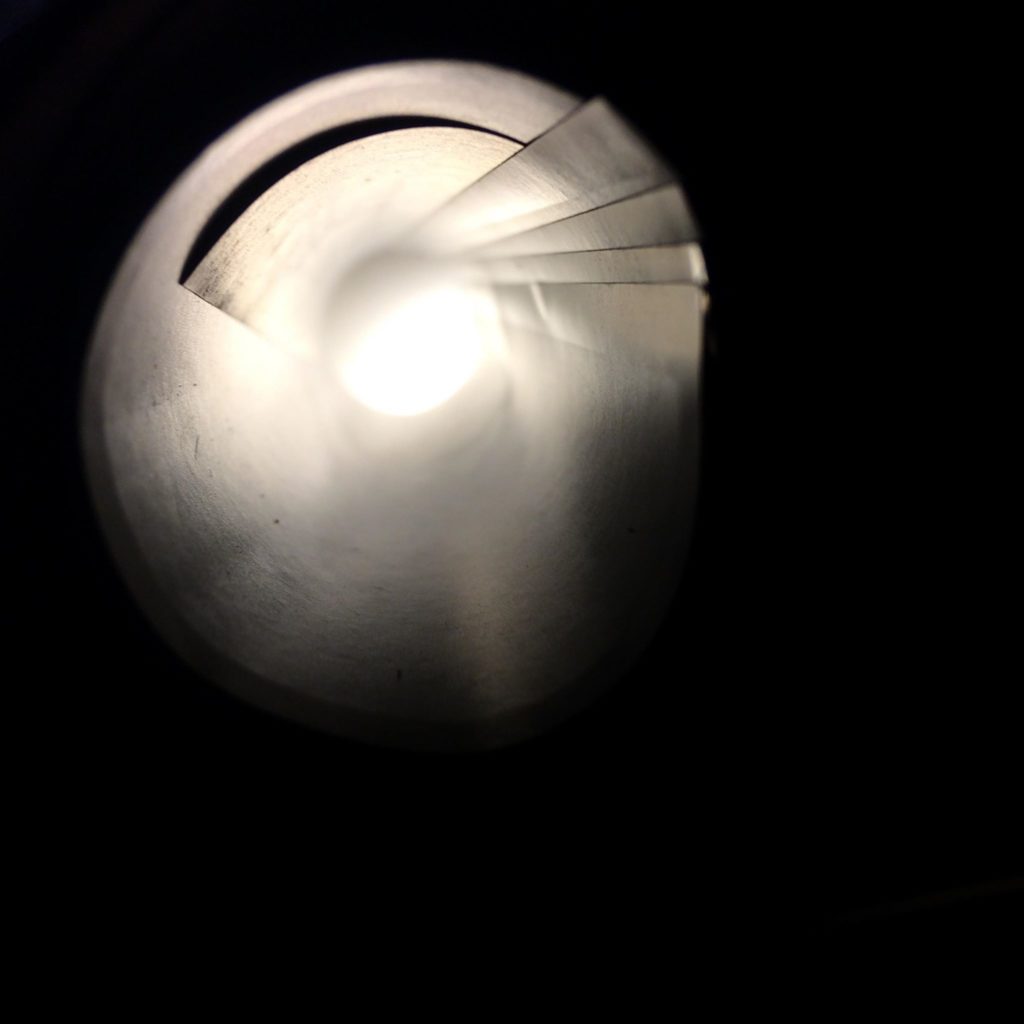 Yahui est un livre-objet roulé dans un carton dont la forme évoque un télescope. L'édition se constitue de portraits scintillants de Sirius, Regulus, Antares et Bételgeuse, ainsi que d'une petite anthologie de savoirs populaires , mythologiques et scientifiques sur ces étoiles et les constellations auxquelles elle appartiennent.

" Je me suis intéressée à ce phénomène lumineux en le découvrant une nuit, surprise par ces lignes colorées que mes photographies aux longues expositions, sous le ciel au Mexique, m'ont révélées." Victoria Pacheco
*
Yahui is a book-object of Victoria Pacheco's shimmering portraits of Sirius, Regulus, Antares, and Betelgeuse. A selection of found texts and drawings from mythological, astronomic, and folk sources accompanies the images and the whole is contained in a cardboard tube evoking the form of a telescope.
"I became interested in this optic phenomenon after discovering the coloured lines revealed on my long exposure photographs under the Mexican night sky." Victoria Pacheco